Much like "big data" was 10 years ago, "digital" is the new industry buzzword. You'd be hard-pressed to make it through an entire business article or blog post today without running into phrases like digital transformation, design thinking, machine learning, artificial intelligence, deep learning, or neural networks. But in many cases, the technological advances we're talking about are far ahead of the problems most businesses are trying to solve — their leaders just don't know it. As noted in a recent DataCamp podcast episode by Cloudera Fast Forward VP of Research Hilary Mason, "The truth is that framing the questions is where the challenge is. Finding the answers is generally a trivial exercise or impossible one."
In this new era, if the word "digital" is not in a CEO's top five objectives, he or she might be thought of as out of touch. However, only 37% of respondents to a survey conducted by McKinsey and Co. feel digitization has changed their business and only 12% believe their business is predominantly digital. Furthermore, the survey found that companies undertaking a full digital transformation are likely to see a 12% reduction in profits. So, before you decide to commit big CapEX and OpEX dollars to the cause, here's a framework to help you address every part of your digital transformation.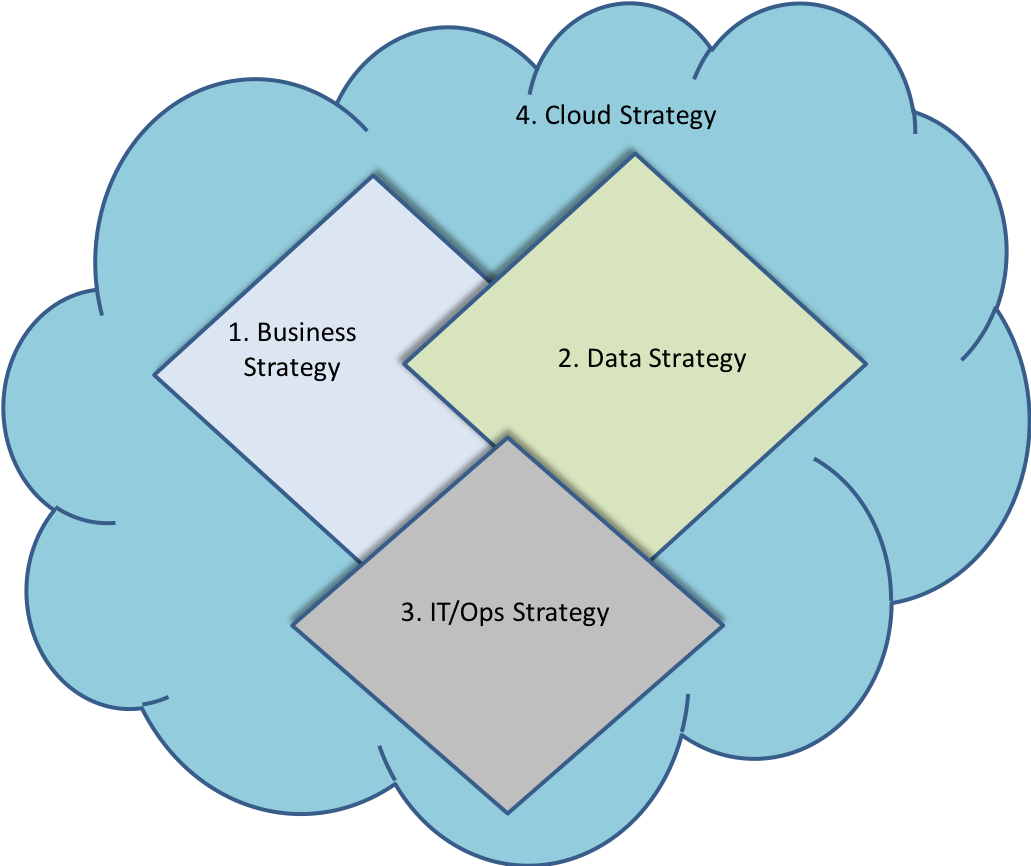 Question No. 1: What is Your Business Strategy?
What business outcomes could be most influenced by a digital approach? At a high level, the following stand to benefit:
Financial performance (revenue and cost): Driving top-line growth with new products and markets takes time unless you have the ultimate "killer idea." Likewise, streamlining operations to reduce cost is not necessarily a quick win.
Employee experience: How do your employees feel about your company? Are you helping them stay current? Digital apps for expense management and travel bookings simplify onerous processes but don't make employees feel any more connected to their workplace.
Customer experience: How easy is it for your customers to buy your products and services? And when they have an issue, how quickly can they reach the right people to resolve the problem? Improving the customer experience is likely to yield the best return on investment, since these experiences create the stickiness that matters in the long run.
Question No. 2: What is Your Data Strategy?
Where is data in your organization? If most of your data are sitting in a data warehouse, in distributed databases, or — worse — in Excel spreadsheets on employee PCs, getting value out of your data quickly is nearly impossible. You need to know what real-time intelligence you are gathering about your customers. Do you know how they buy your products and services? If you're relying on business intelligence reports that provide a rearview look at your business, there is plenty of room for improvement.
It's also important to identify the data do you need to support your business strategy. How much of this data already exists, what do you need to start collecting it, and how will this new information be integrated with your existing data and systems?
Question No. 3: What is Your IT Ops Strategy?
You could also think of this as your continuous integration or DevOps strategy. At most large enterprises, monolithic legacy systems perform the bulk of information processing. These systems cannot be replaced or retired easily. If this is your reality, you must think about how front-to-back integration can be achieved. Should you re-architect at the enterprise level, the business level, or take a functional approach?
Similarly, the customer-facing side of your business will be expected to be non-stop and available 24/7. Product development, marketing, operations, and engineering will have to work closely together. Are your leaders ready for this challenge? Does your organizational structure support or inhibit this?
Question No. 4: What is Your Cloud Strategy?
And finally, what is your cloud strategy? This is the wrapper around the other three elements. If you're going to scale your digital business in a cost-effective manner, the cloud is not optional. However, there are choices to be made: Selecting a provider, weighing your cloud options (private, public, hybrid), and taking architecture considerations (regions, zones) into account are not trivial tasks.
The most-cited hurdle to public cloud adoption are security concerns, and these are often overstated, in my opinion. However, all due diligence must take a pragmatic approach that balances risks (and mitigation) against benefits.
It is not a surprise that many digital transformation initiatives struggle to get off the ground due to "fuzzy" definitions of the problems they are intended to solve. Hiring a vendor or a consultant to get started is the easy part, but creating sustainable momentum in your organization is much harder.
Let me leave you with two parting thoughts: One, quickly executing your plan and developing a good strategy are not mutually exclusive actions. Two, if you are saying, "Yeah, but this is so basic," just remember what I noted earlier: Executives embracing digital transformation are still very much in the minority.